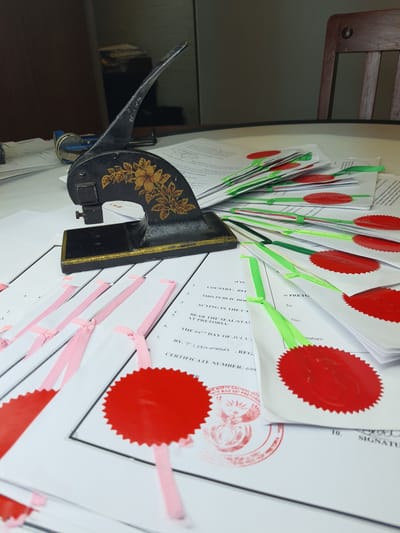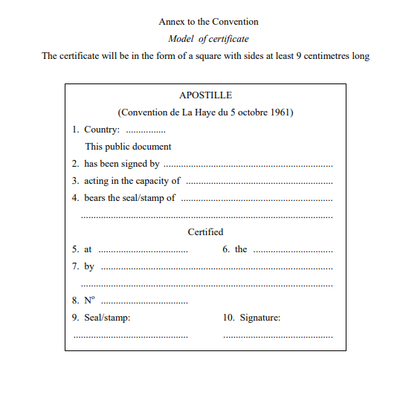 The Convention of 5 October 1961 Abolishing the Requirement of Legalisation for Foreign Public Documents (HCCH 1961 Apostille Convention) facilitates the use of public documents abroad.
The purpose of the Convention is to abolish the traditional requirement of legalisation, replacing the often long and costly legalisation or authentication process with the issuance of a single Apostille certificate by a Competent Authority in the place where the document originates.
The Convention has over 120 Contracting Parties, and has become one of the most widely applied multilateral treaties in the area of legal cooperation, with several million Apostilles issued each year.
The purpose of this convention is thus to remove the need for diplomatic or consular legalisation of foreign public documents. In place of the then complex and drawn out authentication and sometimes embassy attestation process was to be a simple certificate issued to a specific format. This certificate being the Apostille Certificate which once attached to a document would remove the need for any further authentication or legalisation of the document when presented in another member country.
How do I get an Apostille Certificate for my documents?
Although the Apostille Certificate has greatly simplified the legalisation process the actual procedure of obtaining an Apostille does vary from one document to another. Please visit the following page for further guidance on obtaining an Apostille Certificate from Document Legalisation Services.